"You can make anything by writing." - C.S Lewis
The Oracle Book - A new nurturing and fun resource for writers
If you are a writer, chances are you already have a well established writing practice. A writing practice can boost your inspiration, increase creativity, and improve your craft.
However I find myself something stalling when I want to practice. The reasons varies. It can be due to procrastination, fear, boredom, but generally all the the reasons fits under the umbrella of writers block.
I wanted to create something that could lure me into the magic of writing down the first words and get me into writers mind.
So I created the oracle book. If you are anything like me and it can seem daunting to start writing, the Oracle Book is also for you.
I wanted it to provide a nurturing and fun space to explore my writing practice. I hope you find it as helpful as I have.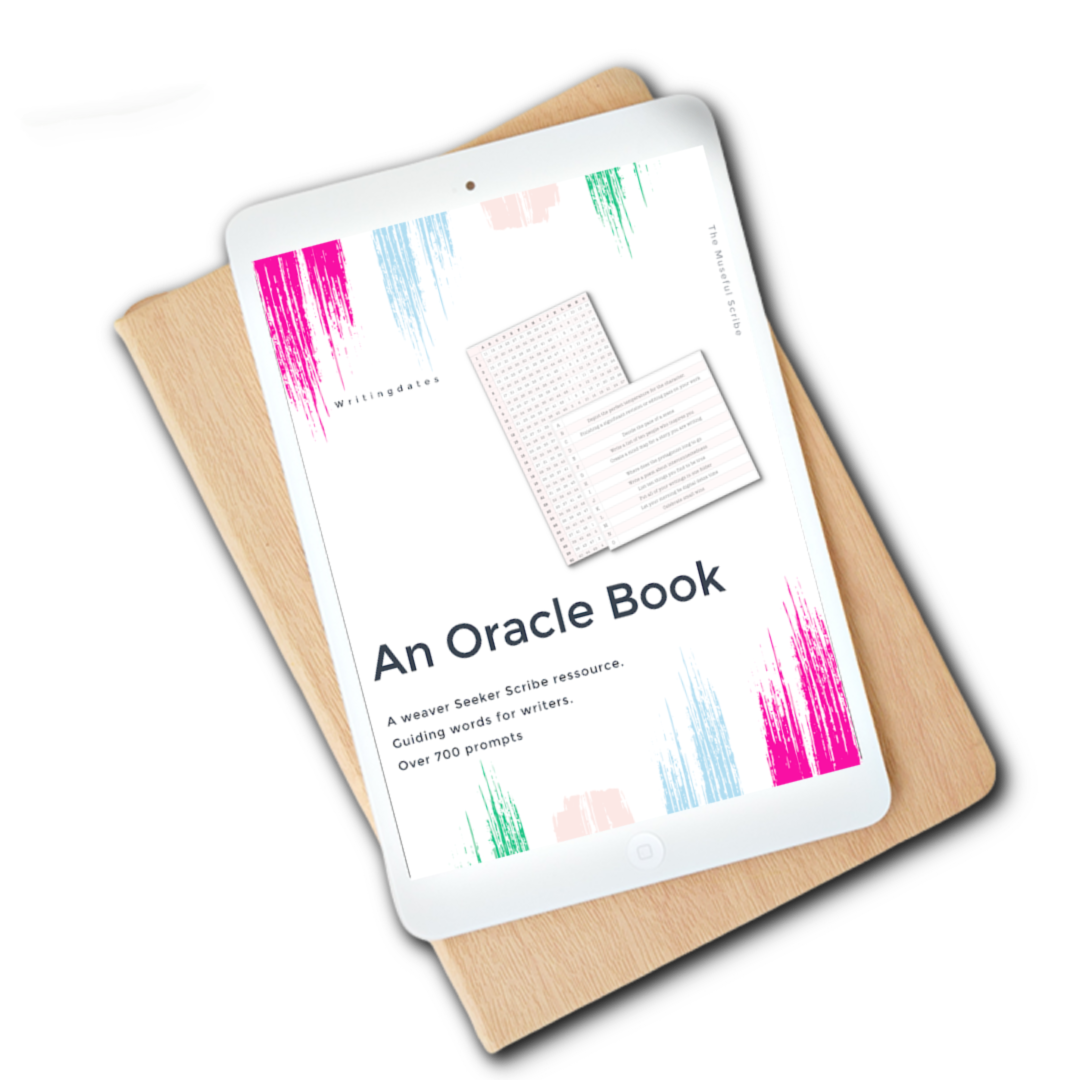 SIGN UP & DOWNLOAD
How it works
The PDF will walk you through the process of receiving guidance for your writing practice but here are the three easy steps of how it works.
Choose a question.

Refer to the Oracle table

Find the oracle answer
Before you know it you are writing
What will you find using the Oracle Book
The Oracle Book takes a holistic approach to inspiration, recognizing the importance of well-being and personal growth in the creative process.
You will get over 700 answers that offers inspiration and guidance for your life as a writer and your writing practice.
You will find prompts that explores the craft of character development, setting and how to plot. You will also be asked to journal and to go on small daily adventures.
Let the oracle book inspire you to overcome creative obstacles and guide you to creative flow.
As the quote stated in the beginning you can create anything by writing - also a new writing practice.
---
Ask the oracle:
Here is a quick checklist to get you started with your new writing practice. Remember imperfect action beats inaction, get started and keep writing.
Sign up and download FREE PDF

Refer to the oracle table

Get one out of 700 answers